Google Keyword Planner Changing The Game and SEO Landscape
The rumblings out of Google this past month and later announcement of changes to come to Google Adwords Keyword Planner has officially began to roll out. Many were aware of these changes and began seeing effects in August while the SEO team here at emagine were hit this week. 
In short:
The roll out diminishes the amount of detail given on search volume to keywords and instead gives us a range dramatically effecting the ability of SEO's to accurately determine how valuable a term actually is, which is a huge part of what fuels strategy day to day.
For Instance:
Previously a search done on "seo" in the keyword planner would yield results like these (image courtesy of seoroundtable)
Notice the search volume sitting around 8,100 still an average and relatively flawed number if we are being honest but Keyword Planner was always our best guest at a range. Now Google has taken some liberties with that range. A search in the tool using "seo" today yields results appearing as so (image courtesy of seoroundtable):
The range difference in pre and post keyword planner change going from a rounded average of 8,100k to 10k-100k! That is quite the grey area. Any SEO whose day to day involves keyword research is quite simply panicking.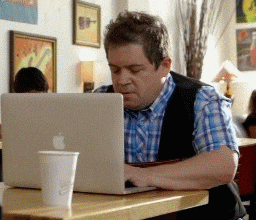 So why would Google do this?
Why:
The official party line is "these changes will ensure that AdWords advertisers are able to get the data they need to optimize their accounts." Aka spend more money on Adwords and PPC and get more targeted numbers. This essentially crushes the dreams of those who utilize the tool for one off research on blogs or full fledged research for their website.
Solutions:
One thing is for sure, in this business we are slaves to Google, it's algorithm and it's tools. Being adaptable to these changes is part of the game. There are any number of paid and free tools an agency can utilize to receive keyword numbers including spyfu, raven, semrush, buzzsumo, clickstre.am the question is how many of those will also be affected by this lockdown on detail.
Luckily for emagine clients we are a full service agency offering PPC, SEO, and Social Media services. Since we manage many accounts with large monthly spend we are still able to access the planner's information via our individual client accounts directly. Collective sigh of relief for now but we will be keeping our eye on what Google has in store in the weeks to come.
New Year's Resolution Series: Expand Expertise
We're BACK! On the heels of our very successful 2015 our boss lady has asked us to come up with some goals for 2016 and yet again knock them out of the park! Last year's resolution was more on the personal side, that whole get healthier bit, but this year I set my sites on making myself a better expert. How, you might ask?
As the Social Media Specialist here at emagine I work day in and day out with clients on SEO… you heard that right!
emagine has ALWAYS had a large roster of SEO clients and a small list of social clients. As a digital marketing strategist I'm well versed in plenty of digital marketing tactics and picking up a large amount of SEO clients in conjunction with my Social clients is part of what makes this department run so smoothly. Since I spend so much time working in analytics and talking about the ins and outs of SEO best practices, there is always more room to expand my expertise on my specialty whenever I have a free moment.
Social Advertising
While Social Advertising here at emagine has almost always been exclusively managed by our Paid Search Specialist this is a huge area of the social media game and a major area I would like to focus on in 2016. While I can talk about how to build a social presence, tactics to use to drive traffic to your website, and engagement rates all day long, running a paid advertising campaign is something I would love to tackle this year.
Yearly Report Template
Yearly reporting is something we provide to all our ongoing clients for SEO and PPC, and for my social clients I provide a level of year end reporting that I think I could take to the next level, especially with my new perspective on paid social ads. I would like to come up with a mind blowing dashboard for social that gives my clients exactly what they want to see for the year when it comes to social success all in one place.
Sales Initiatives 
I am not responsible for selling social media engagements, however, as the specialist on staff I think there is definitely room for me to provide examples of our ongoing process, case studies, and more.
Read up!
Lastly, digital marketing and social media specifically change fast. I subscribe to and follow all the best in the business and make knowing about important changes a priority. However, getting around to reading some of the tactical blog posts sometimes falls by the wayside. I would like to commit myself to read at least 5 social media blog posts a week. Seems easy enough?! In between client calls, emails, meetings, and everything else, setting aside 10 minutes a day to find and read an article worth something might take some getting used to, but at the end of the day it's all about becoming a better strategist.
What are some way you would like to expand your expertise in 2016?
Digital Marketing Department 2015 in Review
What a difference a year will make! The Digital Marketing department here at emagine made some pretty hefty new year's resolutions back in December 2014, so how did we do?
We are happy to say that we have accomplished every goal we set out for in 2015, that is one impressive feat.
2015 Resolutions
Get Certified!
One of the first resolutions we set out to accomplish was having every member of the team take and pass the Google Analytics IQ & Adwords Certifications. We may have missed our February 1, 2015 goal by about a month, but every member of our team including our newest hire is a certified digital marketer. Our fearless leader, Alica Hale, couldn't be prouder!
Get Organized!
Our lovable PPC Specialist Leah Yount's New Year's Resolution was to get organized. Running all the paid search campaigns for emagine's clients on top of a recent wedding and new house, she was ready to tackle 2015 with crystal clear "life goggles", as she put it. How did Leah fair? She did get organized by committing to cleaning out her home, writing down her goals, and tidying up on Friday's before heading home for the weekend. Leah recently relocated yet again to another coast! With a new life adventure ahead of her, she still has organization at the top of her resolutions for 2016!
Professional Development
The resolution that could still use the most work in the New Year is Professional Development. With such a small team of experts and a large client load, it's difficult for us to all attend a meeting together. However, 2015 was the first year some of the members of the team got to attend Inbound 2015 in Boston. We continuously stay on top of the latest webinars, blog posts, and news coming out from some of the industry's top experts, and an all team conference is a big dream of our Vice President of Digital Marketing, Alicia Hale. The dream conference? SearchLove Boston!
Prioritize Team-Building & Bonding
I'm not sure you will ever meet a closer-knit group of marketers. We truly all enjoy each other's company and have a completely open line of communication, which not only drives our department to success but gives our clients a better overall experience, as well. We can't get enough of each other, which is why this year we did more to strengthen our bonds including a Color Run 5k, Monthly Team Breakfast, and over the top birthday celebrations!
Healthy Habits
The last resolution was a personal one for me. When I wrote the Healthy Habits New Years Resolution blog posts on exercise and diet I could have never imagined how different my state of mind and health would be one year later. I am happy to say I accomplished my resolution and then some. I am officially down 75 pounds and with the help of some of my digital marketing team members. The support I get from my emagine family is second to none, signing us up for a color run, knowing I'll order egg whites at team breakfast, taking exercise classes together, and celebrating all of our accomplishments along the way, I can say we are all healthier going into 2016. Not one second of it was easy, but it has been worth it.
What's up next for 2016?
When I asked the department what they were looking to accomplish in 2016 I got some blank stares. After such a successful 2015 and probably too much egg nog, we are still working on pin pointing exactly what we want to set our sights on for the year to come. Stay tuned!
Social Network Updates Round Up: What's New?
Social media networks change pretty regularly, between upgrades in functionality and design it isn't a surprise when you log on and something has moved. In the last couple of months, however, there have been some exciting changes to the networks. Let's break it down.
Twitter
Twitter Moments
You may have noticed a little lightening bolt appear at the top of your Twitter feed in the last couple of weeks. Twitter Moments is described as a place to easily see what the most popular tweets, conversations, and topics are at that moment. Instead of relying on only the accounts you follow and the trend section, you can pop into moments and see an overall picture of what people are talking about from music to world news.
Twitter Removes Share Counts
(source: Twitter)
In September Twitter announced that they were doing away with the ability to count shares via your web content. Tweet counter or share buttons have been widely used on website blogs as an indicator of content popularity. Twitter explained in a blog post entitled "Hard Decisions for a Sustainable Platform" that the reasons are mostly technical in nature although it stands to reason that Twitter would like websites to pay for accurate data or use Twitter analytics to find insights on their content. As of now the Twitter buttons are scheduled for removal around Thanksgiving.
Facebook 
Facebook "dislike" button
One of the most controversial and talked about new developments is Facebook's "dislike" button. Facebook has consistently been clear that this development is not a dislike option but more of another way for users to interact with content they don't necessarily "like". The new update is being called Facebook Reactions. The best way to describe it is an extension of the like button. Now with a hover or hold of the finger on mobile you can react with an emoji. The options so far include like, love, haha, yay, wow, sad, and anger. Ireland and Spain are the first to receive the new feature and depending on how it tests, it could be rolled out to the U.S.
The reactions could be an upgrade for marketers, giving more insight into analytics of each post. Marketers can also manage negative reactions and learn which types of posts receive the most positive reactions and tailor their future posts based on those findings.
Facebook Carousel Link Posts
Facebook also made a small change to their posting functionality that could potentially have a big impact. The update gives you the option to upload 5 photos with a link you post on your page. It will automatically upload your auto populated site image which you can remove and add other images from your website or computer. This allows an image rich post for articles and the ability to do custom messaging using multiple posts. Ex:
(source: Social Media Today)
This functionality is currently available for both personal and business pages on Facebook. You are unable to change the "see more" section of the post, however creative marketers will have some fun utilizing this new functionality.
LinkedIn
LinkedIn Groups
One of the biggest updates to come out of LinkedIn recently has to do with groups and how groups will function in the future. LinkedIn announced the complete new LinkedIn groups as well as a dedicated iOS app for the new features. The major change is the move to allow all private group admins to now have a choice to decide if they want an Unlisted or Standard group.
Unlisted groups will not appear in the standard group directory or appear in LinkedIn group search. The badges for these groups also will not appear on member's profiles. To join an unlisted group you need to be invited by a group manager.
Standard groups can be populated by the owner with invites as well, however the owner can invite first degree connections and can approve requests to join groups as well.
The change is geared toward making groups more exclusive to increase the relevancy of the conversations and quality of contributions. The app allows you access anytime, anywhere to conversations in your groups and the ability to manage your group on your mobile device.
It will be interesting to see all of these changes take affect over the coming months as social networks continue to change to meet business and personal demands.
emagine Completes The Color Run 5k in Providence
If anyone is an avid reader of the emagine blog you are well aware that during New Years the digital marketing department, lead by our fearless leader Alicia Hale, made a couple of New Year's resolutions. One of those resolutions included doing more team building activities, and on the heels of our trip to inbound several members of the team made good on their resolution to participate in The Color Run! 
What Is The Color Run?
The Color Run is a 5k road race, or 3.1 miles for those of us who don't use the metric system. The object of the race is truly to have fun and they continue to make that message clear by using the hashtag #happiest5k, and it is! To keep it fun and family friendly there are two heats, one for those who want to run, and one for those who want to run, skip, walk or cartwheel. The race is also not timed, the announcer at the race stated, "Why would you want to rush a good thing?" immediately you then realize that this is a relaxed event with no pressure or competition, sigh of relief. The overall atmosphere was incredible. There was music to get everyone excited before and after the race and volunteers and strangers alike cheering you on all along the way. The best part? As you run there are sections where you run through volunteers throwing different colors on you as you pass them. The joy on everyone's face from kids to adults as they danced in the poufs of colored dust makes you smile ear to ear. Who knew exercise could make you want to celebrate?!
A Personal Victory
I personally wrote a blog series back around the New Year as well about my personal New Year's resolution of eating healthier and exercising more. The Color Run, when we signed up as a team in April, seemed like an incredible challenge for someone who was just beginning to get used to regular exercise and wasn't completely sure they had ever ran a complete mile in their life let alone three! After some support from my emagine team and a little will power this run was actually a breeze and a complete joy.
Have you ever competed in the Color Run? Have you made good on your New Year's resolutions yet? Let us know!
Top 4 Easy Infographic Tools For the Everyday Marketer
When it comes to marketing there are so many outlets and not enough resources to explore each avenue it seems. We juggle social media, paid search, email campaigns, and all the traditional forms of marketing that still play a role today. One thing that can't be denied is the power of commanding images to drive your marketing message. One of the most powerful is the infographic, in fact 45% more users will click on a link if it features an infographic.
Can I make infographics without a design resource? While an in house designer or contracted one can be useful there are tons of easy infographic tools out there to leverage without any design software at all and hopefully not eat up too much of your time.
Check them out:
Venngage is a free platform & easy infographic tool for quick and easy visuals for specifically small businesses. However, any over run marketing manager can easily pop in and whip up a stellar visual for a social media or email campaign.
Pros: Sign up is easy, pre-determined templates, great UX
Cons: Cannot download image or create interactive infographic without premium version
We have raved about Canva before and most likely will again. For anyone with a brown design thumb but the need for great images for their blogs or social media posts Canva is a great choice. They also have introduced free infographic templates alongside their other template offerings. Marketers rejoice!
Pros: Can create images and infographics, rich well-done graphics, option to buy images a la carte as you need or sign up for a premium account.
Cons: Many images are at a cost
Infogr.am is yet another easy to use web tool for creating charts and infographics using your company's data. The tool boasts of creating over 2 million graphics from top companies and institutions.
Pros: Easy to use, inexpensive monthly rates, leader in infographics for big business

Cons: The free plan is limited to 10 infographics, 10 uploaded images, no private sharing and no downloads or live connections.
Easel.ly is definitely easy! For those with a serious time crunch just a couple clicks will create an infographic for quick posting or on the fly promotion.
Pros: Free version, Allows downloads & sharing, Pro account inexpensive
Cons: Some templates are great others look basic
There are free and paid versions for all of these easy infographic tools. We suggest trying them all and picking and choosing which one you find the easiest to use.
Google+ & YouTube Call It Quits – The Breakup
I have written more blogs on Google+ than I care to admit, life of an SEO engrained social media specialist, sigh. It seems that the fine folks at Google (they pay me to say that) have decided to call a conscious uncoupling of the two SEO friendly social media giants and in the end underhandedly admit the failing of the original purpose of Google+. They are finally waiving the white flag after a drawn out battle to remain relevant.
"While we got certain things right, we made a few choices that, in hindsight, we've needed to rethink." – Bradley Horowitz, VP of Streams, Photos, and Sharing
What Is Changing?
With a heavy heart, Mr. Horowitz then goes on to explain what Google+ is now intended for, and it seems to be holding on to the idea of defined groups engaging about content based on an interest based social experience. With that "clearer" definition, Google has also decided to remove some features that don't pertain to the new vision. Google+ Photos is being moved to a new app, Google Photos, and it is no longer a necessity for your Google+ profile to be linked to all your other Google products. Which brings us to the break up.
In the coming months you will only need a Google account (Gmail address) to be able to use Google's myriad of products instead of a Google+ social profile. This allows those who do not want to be searched, followed or have a public profile to jump in celebration. For all those who were duped/forced had Google+ profiles and no longer want them, Google promises to make it easier to manage moving forward.
What It Means For Business
I hate to be a pessimist and a hypocrite, read any one of my previous Google+ blogs, but in my opinion this is the first step in many that deem this network a very low priority for B2B. My previous blogs boasted about the SEO benefits of having a linked YouTube and Google profile and the importance of playing with the tools Google gives us. Well, Google is now giving us a clear sign that this isn't necessarily the case anymore. If you have an active following on Google+ and keep it updated by all means this is not a death sentence, however if Google+ was somewhere on your B2B marketing priorities list it might be okay to bump it down a few line items until we see how the network evolves moving forward and how it could potentially work for business.
Latest Facebook News: More Power For The User. What Does It Mean For Marketers?
Facebook announced a new change to newsfeeds last week giving their users the ability to choose what updates they want to see first. Users can now navigate to News Feed Preferences and select the people and brands they want prioritized and who and what content matters most to them.
Why the Change?
Facebook organic reach has been in a nosedive for over a year, the ability to reach your entire audience with every post is over. What Facebook is now focused on is providing the content its users care about the most first. The catalyst for the change came from Facebook users earlier this year who were concerned that they were missing important information from those they cared about the most.
What to Know
The major thing to take away is this is only available for mobile Facebook users on iOS and later to be rolled out to Android and desktop. The timeline of which should be in the next couple weeks.
The update allows three major features. Users to select friends and pages they want to prioritize within their newsfeeds. The option to select which friends and pages they want to follow and unfollow. Lastly the ability to discover new pages aggregated based on the posts they've interacted with.
Compelling content still wins. The only way to take advantage of this feature is to provide content your followers will want to read and continue to look forward to reading.
While Facebook for B2B is still relevant it is definitely not the top dog when it comes to social networks, those honors are reserved for LinkedIn and Twitter. What is still important as marketers is to always stay on top of what is changing and how your target audience is consuming content.
Image Credit: Facebook
You're Doing It Wrong – Stop Making These B2B Social Media Mistakes
#1 Biting off more than you can chew
Did you hear that Instagram now has edged out Twitter in active users or that Facebook and Pinterest can send more referral traffic to your website than any other network? Well you obviously need to get a piece of the action, right?! NO! I see this all the time; marketing departments are quick to jump on the bandwagon before thinking to themselves, first if their customers are actually using that network and second if they have the content and bandwidth to make it truly successful. Not every network is right for every business and understanding network personas as well as buyer personas is the only way to know how much you will get out a specific strategy. My rule of thumb, stick to what you know you can do well and your customers respond to.

#2 LinkedIn Hashtags
Once upon a time LinkedIn did have hashtag functionality, but not anymore. Let me repeat that, NOT ANYMORE! The problem that I find is that well meaning marketing managers or executives are using automation tools to send out messages on all their networks and are not tailoring their messaging. What works on Twitter doesn't work on Linkedin or Facebook. Having this flub documented on your page again and again makes your company look unprofessional, and we all know you don't want that!

#3 Hashtag Overload
You didn't think I would just have one hashtag pet peeve did you? Of course not! Please stop using more than three hashtags per tweet or one per Facebook/Google+ post. When it comes to B2B you want to use a hashtag that means something and tags you in a category relevant to what you are sharing. Having every other word hashtags defeats the purpose and just looks plain ridiculous.
#4 Missing your audience
Whether you're in the healthcare, tech, software, or pharmaceuticals sector, you know your business and you talk to your clients. Don't waste your time having a presence on every network. Instead, think strategy. Where are your clients, where are your prospects, and where is the competition? Once you know what networks your industry utilizes the most, focus your time and energy there. In my experience this tends to be LinkedIn & Twitter. Don't let anyone tell you, you have to have a Facebook or a Google+ or an Instagram. If no one is going to see it, it might as well not exist.
#5 Hiring the wrong people
Not all Social Media experts are created equal. When hiring someone to head up your social media presence and potentially content marketing they must first have a core understanding of how your industry utilizes social media for ROI. There is a flood of recent graduates out there calling themselves experts and the most experience they have had is managing a local Facebook page. While these individuals may be able to rise to the occasion, be sure to ask some specific questions on how they would monitor success on social media, what are some best practices per network, and what tools or organizational tactics they use to implement their strategies.
#6 Having no metrics to measure performance
While it is difficult to measure exact ROI of your Social Media efforts, don't let anyone tell you that you can't gauge valuable data. Each network has it's own form of analytics that should be monitored month over month, along with tracking referral traffic from social media growth in Google Analytics, and lastly any paid advertising conversions. Any social media specialist worth their salt can determine what strategies are influencing positive change on your channels and ultimately directing traffic back to your website to convert.
#7 Not tagging or mentioning
Every opportunity you have to engage with other businesses, communities or industry influencers, TAKE IT! I see often that B2B's aren't utilizing the opportunity to tag or mention on their social accounts. If you are sharing a blog post on twitter, tag the author. If you are sharing an event on LinkedIn, tag the companies involved. Not only does this help your followers find out more information about who you are working with, but also gives the other profile a notification and opens the door for engagement and relationship building.
Now that I got that off my chest, I feel much better. While there are tons of nit picky things that will still drive me crazy when it comes to social media mistakes, these seven definitely take the cake, so if you could, do it right!
GIF Sources: 1 | 2 | 3 | 4 | 5 | 6 | 7 | 8
Google+ Collections: What You Need To Know
On top of all the recent Google Updates, now Google+ is at it again despite speculation that the network is on it's way out. This month they made an update leveraging it's users to curate content. This month's update is called Collections, and here is the break down of what you need to know to use them.
Collections vs. Communities
The older sibling to Collections was Communities. This was where like-minded people could gather in a typical forum style around specific topics. Google+ Communities mimics the success of Pinterest by allowing users to create collections around a certain topic and share them with groups of people or publicly. Think of it like a bulletin board surrounding certain topics.
Functionality
Once you create a collection users can find it under a tab on your business page. Since this is a brand new feature if you adopt early your collections could become featured by Google+, bringing in more eyes on your Google+ page, and in turn, your business.
How your B2B Can Use It
Understanding the difference between collections and communities is step one. Now you are rightfully wondering how do I leverage this tool for my business. Well, the way you use Communities is not very different from how you might utilize Pinterest. Think of some of the major topic areas of your business. Ex. A Tech Start Up could focus on a collection based on the Internet of Things, Products, Tech Trends, etc. You can then share these with your followers or sects of your followers.
Is It Right For Your Strategy
I do not suggest collections unless you have the content to continue to populate it and Google+ is a viable part of your social media strategy. While Google+ is adding new functionality the fact remains it can be a ghost town when it comes to B2B content. The first step is determining if Google+ is right for you. Updating a social network that influences search results like Google+ regularly never hurts!
Getting Started
Users are going to follow these boards to get inspired. The goal should be to continue to provide value to these collections so you can keep your audience interested.
Start by righting down your main topic areas, these could be the same as your Pinterest boards if applicable.
Once you have picked the topics start aggregating content.
Once you have created your collections begin following like-minded collections and keep yours updated.
Share your collections on your other social networks as well to create awareness.
Have you taken on Google+ Communities yet? What are your thoughts?